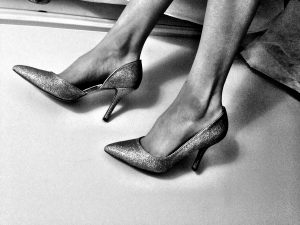 It's New Year's Eve, one of the most festive nights of the year. And like so many others on this night, you are decked out, wearing dazzling clothes that are a bit too tight with shoes that match perfectly, but perhaps give your toes too much of a squeeze for long hours of dancing or standing among strangers at a tony soiree, holding a classic cocktail as you will the clock to move forward more quickly to ring in the new year. Of course, it's a good time, but thank goodness, tomorrow is a day so quintessentially American that it offers the best last-day-off-before-going-back-to-work experience: some of the best football of the year, enjoyed with some good ol' American grub, and spent with your closest family and friends.
With that very American image in mind, we approached our January Inspired Wine Club, leading us to two of our favorite iconic American varietals: Cabernet Sauvignon and Chardonnay. While these two wines might not be the perfect match for wings, chips and salsa, or brats, they will likely be your go-to beverages when dreary winter weather gets you weary, and you long for another break from the workaday world. From our family to yours, we hope 2018 exceeds expectations and brings you incredible joy.
2015 Eagle Glen Cabernet Sauvignon, Napa Valley
With 10 percent Merlot added to 90 percent Cabernet, this Cab is just what the doctor ordered for a cold winter's night. Gorgeous in the glass, this garnet-colored wine provides a luscious nose of ripe blackberry and plum, edged with cedar and spiciness that make for a satisfying swirl as you admire this wine's lovely legs on the side of your goblet. Handled with great care, this wine offers your palate a fruit-forward treat with firm tannins and notes of vanilla and oak that bring complexity to the wine rather than overwhelm it. The long finish makes for a quaffable wine that is as delightful by itself as it is with hearty beef Bourguignon and crusty French bread enjoyed by a roaring fire in the fireplace.
2015 Carson Scott Chardonnay, Northern California
It's the Chardonnay that really goes with almost anything. Shimmering from the glass, this golden yellow delight introduces with a mélange of aromas: vanilla, pineapple and nutmeg. But this isn't an overbearing chardonnay, but rather a beautiful mix of subtleties. Honey, almond, gentle citrus and mild tannins lead to a creamy, medium-bodied wine that will leave you wanting more. Despite its propensity for being your daily white wine, it's also a perfect match for more decadent offerings like grilled lobster, velvety brie cheese, or salmon with a mushroom cream sauce.
Photo credit: Tinyography via Pexels