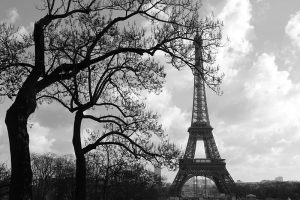 There's a saying, "Savoir Faire" is everywhere, referring to that person who knows the right way to look and act in any situation. This month our Inspired Wine Club selections have found a way for a couple of wines to personify savoir faire as well. Yes, we have found two wines – one from New Mexico and one from Spain – that know exactly how to fit in with their French counterparts. And that's because… they both have French connections that will both amaze and delight your yearning for vin Français, even when it's not from France.
Gruet Sauvage Rosé N/V, New Mexico
What happens when a well-established Champagne maker discovers they love New Mexico? We all win with a sparkling wine that is about to set your holiday table on fire! The Gruet family, started making Champagne in 1952 in France, but learned of a few European winemakers who had success with vineyards they started in New Mexico. They visited the state and recognized an ideal climate for growing grapes. In 1983, the Gruets purchased a vineyard near the Elephant Butte Reservoir and expanded their legacy to the U.S. This month, we bring the product of their efforts and experience: a salmon-colored wine with a flurry of small bubbles and vibrant fruit flavors of wild strawberry and hint of cherry. Bright acidity brings balance to this wine made from 100% pinot noir, resulting in the perfect bottleful of festivity to complement any New Year's Eve celebration.
2015 Casa Castillo Monastrell, Murcia, Spain
You say Mourvèdre, but these folks say Monastrell, and no matter how you say it, this is a wine that will transport you to Languedoc on first sip. And that's despite it being from Spain! But here's the crazy twist: most wine experts believe this varietal probably originated in Spain. So here's a chance to see which country does it better! José Maria's grandfather purchased Casa Castillo in 1941 where a winery, cellar and some scattered vineyards already existed on the property dating back to the 1870s. French winemakers had settled there after fleeing the plight of phylloxera in their native land. In 1991 Casa Castillo bottled its first commercial vintage. From sandy clay soils comes a gorgeous red wine that oozes ripe plummy fruit. While this is a grape that often serves to bring depth to many a red blend, this wine is an excellent example of how it can stand alone, providing robust flavor, with graceful smoky notes and tannins that provide an enjoyable depth. Its nose is a joy as it is both spicy and savory, and the wine marries perfectly with a festive holiday standing rib roast or even as a decadent accompaniment to the leftovers served the next day as sandwiches on crusty French bread.
Whatever your plans this holiday season, Hinsdale Cellars wishes you a very Merry Christmas and Happy New Year. Thank you for another great year in Hinsdale!