Description
Watch a tasting with Troy Clements, President of PureWine, and Gillette Johnson, owner of the winery!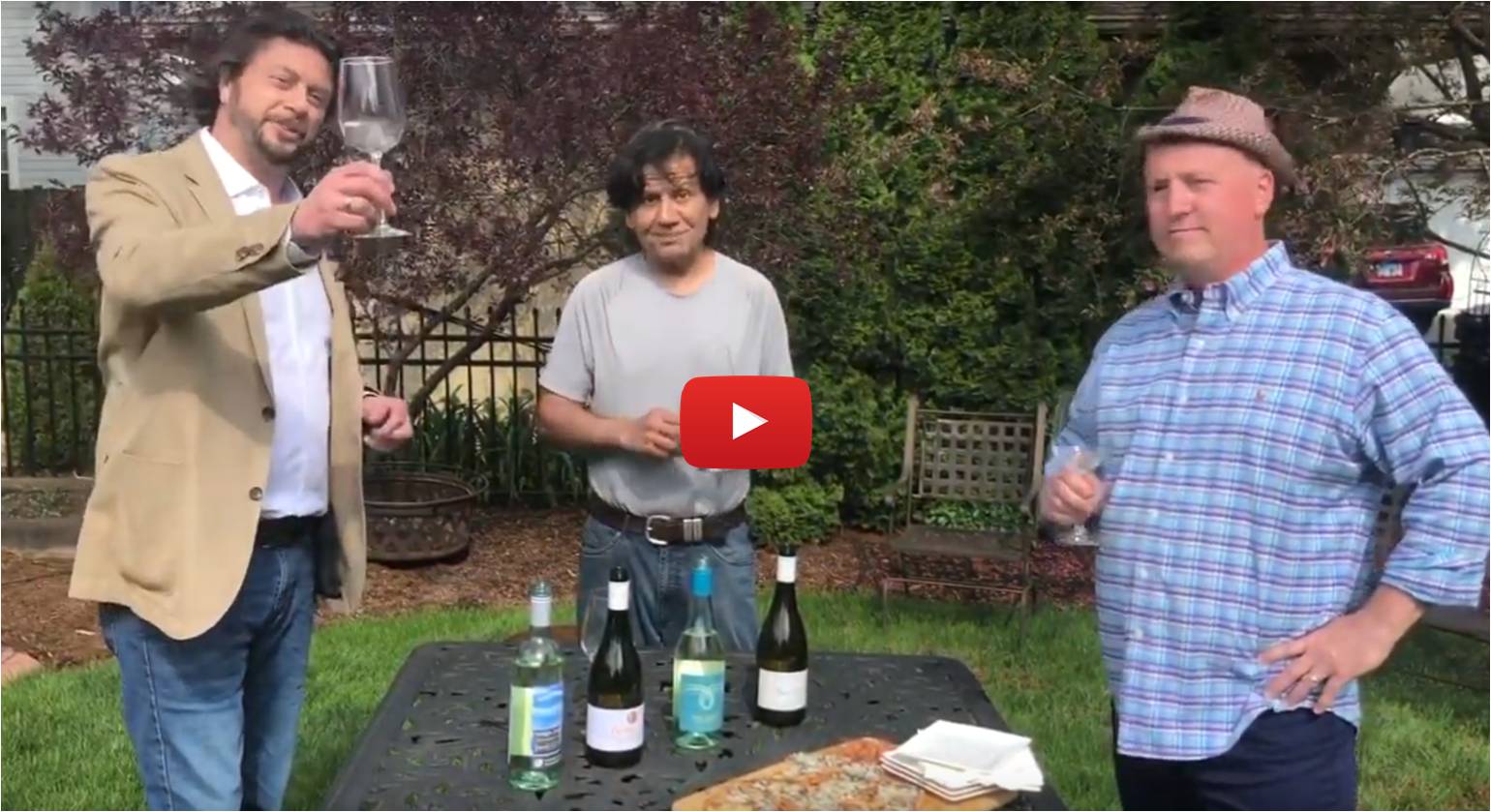 2019 Arona
Spiced stone fruits with a touch of pithy mandarin. Not very "Sauvignon Blanc"? The rest sure is with lush pineapple and mango and even some of the dreaded passionfruit. A light smokiness gives it the Blind River aromatic of approval. Intense and pithy attack which is rich, textured, soft and tropical. Then follows the mid palate which has a ridiculously aromatic "gin and tonic" quality with all the flavours of the nose making an appearance which remaintaut before fattening to a finish of great length that is held together by a peaky, mouth-watering acidity while at the same time being rich and textured.
2019 Ranga Ranga
Aromatically spot on— bright and fresh with lifted sweet, lightly spicy citrus and dried herbs – and of course, the classic ranga wetstone minerality with just a whiff of smoky flintlock. Though bone dry, the attack is succulent and mouth-watering. Full of juicy sweet limes, the attack leads to a mid-palate that is beautifully balanced and weighted, with a touch of sweet mown grass and the trademark briny jalapeño flavour. The finish is defiantly rich and super long and pulls all the characters within the wine through.
2019 The Loop
Rich, textured and lifted on the nose with light biscuit character that layers over rich lemons and limes that don't quite make it to origins (sorry, oranges). The citrus aromatic is fragrant and blossom-like and there is an almost nutty twist. A lot of secondary characteristics here but the fruit core is amazingly dense andintense. And there's that familiar smokiness again. A little time in the glass focusses and intensifies to give the wine an almost liquorice character –Nuts, I know but try it and I hope you'll see it.An opening that is, all at once, light and bright while being dense and heavily textured. This is a serious wine with a powerful mid-palate showing rich candied citrus and warm lemon curd flavours. The finish is long, big and textured but with a fine acidity that drags it on and on…
2019 Three Brooms
On the nose, the 2019 Three Brooms has all the usual suspects of currant leaf, kiwi fruit, a dash of passionfruit, and the finesse of minerality that we've come to expect. This yearhowever, there are a couple of additions including some heady dried herb notes and some flintlock smoke. It is so "Three Brooms"In the mouth, the attack is bright and fresh but with amazing intensity. Intensity of what? Fresh, kiwifruit, a twist of passionfruit and a blanket of creamy texture overall. The mid palate takes over where the nose left off-with its subtle power and fascinating complexity,and the finish goes on for minutes after the wine is gone. Rich, balanced, textured and complex. This wine is, at the same time, a massive contradiction of freshness and richness, lightness and density, elegance and power; while being soft, rich, complex and beautifully integrated –and it's only six months old.